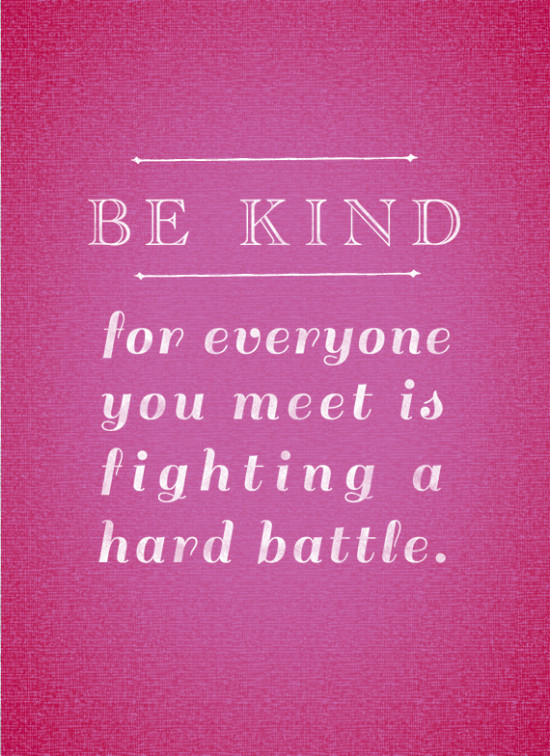 I'm sure all of us have felt the effects of depression at one time or another. The fizzle of any joy, the down in the dumps, discouraging feelings. For some people those times come and go, and it doesn't stay forever. For others, the numbness, the discouragement, the sleepiness, the unhealthy thought patterns, the depression doesn't relent, it engulfs.
I hate depression. I hate that I have struggled with depression daily for way too long it seems. I hate how way too many beautiful souls struggle silently with depression out of fear of what others may think or say.
I struggled silently for years. 
I was embarassed. I felt like everyone else had REAL problems and more serious health issues, who am I to feel this way!? I'm so blessed! I have so much to be thankful for!  Now pull up your bootstraps Lyndsye, and SNAP OUT OF IT!!
Sadly, I let well meaning people who were quick to give their opinion influence my thoughts and actions on this. Whether publically, or whispers murmured about dark moments of other peoples' struggles. It influenced me.
Every person I've talked to about this, whether in a mentoring relationship, or just swapping our stories in a quiet place says the same thing. They feel silly or selfish with their struggle. Depression, you are real, and can be devastating if you don't get help. It's overwhelming, and where do you start?
When I finally broke down and realized my need of help… I was so confused because I honestly thought if I just had more faith, read more bible verses, I wouldn't be here. Maybe this was punishment for me for being so selfish, or having "bad thoughts" or judging other people. We tell ourselves some crazy stuff to get through. My husband knew how bad I was struggling, no one else… He also knew to go for help.
Our wise Pastor gently told us when I couldn't make up from down, you need three things:
Good counsel.
You need to get yourself into some great counseling where you can start unpacking what's going on. What are the triggers? Is it grief? Abuse? Hormones? Unhealthy thought patterns?  How do you start fixing this? This is where you have to be careful of where you go for counsel. Get help finding a reputable biblical counselor. Someone who can help encourage you in who you were created by, and whose you still are. You likely will need help for this, and that's ok!! If you're married, your hubby or wife may need some tools to help you too. My husband knocked this out of the park for me. He is for me. He wants the best for me, so he's been quick to learn about depression too so we can fight this together. For our family's sake.
Good community.
Suffering silently isn't helping anyone. Reach out to a trusted friend, or ask your local church for names of mentors who can be encouraging you, and checking in with you regularly. You can't do this alone. It's always so encouraging to realize that others have walked this road, and that there's hope you too will come out the other side.  Also, when you're in a bad place, you want to withdraw. You need to have people who will include you still, encourage you, and will just show up. No expectations, just to love you.
Good medicine.
Not everyone will need medicine. There isn't a one pill cure all for this. But, there are wonderful doctors who know a lot more about this, and are there to help. I know how I was so embarrassed to speak with anyone. After each baby I had, my "baby blues" worsened. My then family doctor at the time asked me pointed questions, he knew I was struggling, but my pride was so big that I wouldn't be honest with him. Not until we moved to a new country, away from family, and I felt the weight of my depression… You can read more about this time here. I believe that my God is sovereign. He saw me. He saved me and brought some incredible people around me to help me deal and grow.
Go see your family doctor. Just be honest with them, and let them help you decide whether medication is needed. It's taken me years of going on meds, then going off because I thought I was better, and I hated that I needed that little pill… Pride… still.
But, I've finally got to the point where I see that little pill as grace. I need medication and I'm so thankful that I live in a place where its available to me. It's not a cop out. It along with the support of my family and friends, and leaning into Christ who is my hope, that's how I fight. Jon Foreman of Switchfoot says it well "I want to thrive, not just survive".  Some days are better than others. I've learned to give myself grace. Look to the psalms. David struggled and he was a man after Gods own heart! There's so much wisdom and encouragement of how to live well in God's word. Let's not ever miss that.
Our life here was never meant to be roses and easy all the time. It's wrong of us to think that. John 16:33 says;
"I have told you all this so that you may have peace in me. Here on earth you will have many trials and sorrows. But take heart, because I have overcome the world." NLT
Throughout the New Testament we read how we will have trouble and struggle, but our hope is that one day He will make all things new, He has the victory!  Do you believe that? This may be the thorn in my side that I'll carry all my days on earth, I'm ok with that. It allows me to have this space where I can help point you to help, and true hope.  I'm called to love God and love others. You are not alone. So I will continue to walk alongside you, wherever you are, with the grace and love that God has for me and you.
So, "Let's be kind, for everyone you meet is fighting a hard battle"  Plato.
Much love,
Lyndsye